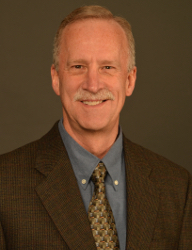 When it first opened its doors in 2000, the medical school's Simulation Center was a small lab with two rooms in the basement of the Oakland Drive Campus. 
Since then, it has grown into a facility boasting more than 25,000 square feet of space between two separate locations – the W.E. Upjohn M.D. Campus and Borgess Medical Center – with a staff of 15, including two directors and various managers, coordinators and simulation technicians, and more than 70 standardized patients.
"I attribute the rapid growth of the simulation program at WMed to supportive faculty and to forward-thinking administrators who recognized the importance of simulation as an effective educational tool," said Dr. Richard Lammers, WMed's assistant dean for Simulation.
Now, the Simulation Center has reached another key milestone as it received full accreditation in teaching and education in June from the Society for Simulation in Healthcare (SSH), the largest healthcare simulation accrediting body in the world. 
The Board of Review at SSH granted the Simulation Center full accreditation following a site visit in April by a three-person team that participated in a tour of the Simulation Center, conducted interviews with leadership, staff and users of the Simulation Center, reviewed handbooks, procedures, case and training materials, and program evaluations and processes.
With the recognition, the medical school's Simulation Center joins more than 100 SSH-accredited programs from 10 different countries.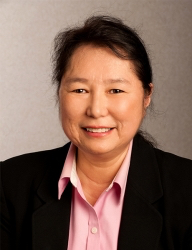 "Accreditation is something you seek not just to prove that you are a well-run organization, but it also helps you to improve and understand where you are," said Sylvia Merino, WMed's director of Administrative Simulation. "It really makes you examine your processes and how well they work and that's an added advantage of seeking and receiving accreditation."
Dr. Lammers and Merino said they are both extremely proud of the work that was done that led to the Simulation Center receiving full accreditation from SSH. At WMed, simulation is a key component of medical education and serves as a bridge for students between the classroom and clinical area.
Currently, the undergraduate curriculum at the medical school includes more than 100 hours of simulation-based learning, which is substantially more than what most medical schools deliver. At the W.E. Upjohn M.D. Campus, the Simulation Center boasts more than 24,000 square feet and includes a 13-bed virtual hospital with a large operating room and three debriefing rooms, a 12-room ambulatory clinic, two large control rooms two procedure labs, two classrooms, an ultrasonography suite and a virtual endoscopic surgery room.
Additionally, the center is an American Heart Association authorized training center for Basic and Advanced Life Support an and authorized training site for Pediatric Advanced Life Support.
The Simulation Center at Borgess was unveiled in 2016 and includes 4,100 square feet with a two-bed clinical room with advanced equipment and high-fidelity manikins, a procedure room, an FLS Surgery training room and classrooms. 
"We introduce students to simulation almost from day one in the Medical First Responder course and they have simulation right up to their last days here in their Transitions to Residency course," Merino said. "Our students walk away happy and confident that they are going to be able to perform when they reach a patient's bedside."
In addition to its integration into the undergraduate curriculum at WMed, Dr. Lammers said the Simulation Center also supports simulation-based exercises for graduate medical education and regularly hosts training events for EMS providers and Kalamazoo's two hospitals, Borgess Medical Center and Bronson Methodist Hospital.
He said the growth of the simulation center and the integration of simulation into medical education at WMed has coincided with the national and international adoption of simulation as an educational tool. He said SSH began in the late 1990s and he recalled that the first SSH meeting he ever attended included a little more than 100 people.
He said the most recent SSH meeting he attended in January 2018 had more than 3,000 attendees from more than 60 countries.
"Simulation centers just make sense," Dr. Lammers said. "There is no requirement for simulation centers to be accredited, but we sought this accreditation anyway because we believe that the excellent work that is done here should be recognized."
Dr. Lammers added that he is hopeful the recently acquired accreditation will also serve to attract candidates for the medical school's simulation fellowship.