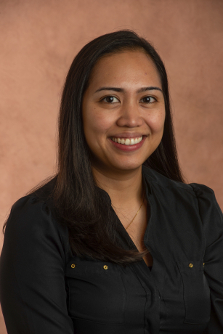 The Division of Adolescent Medicine is an integral part of WMed's Department of Pediatric and Adolescent Medicine. We provide specialized care to adolescents in the community in a confidential, comprehensive, evidence-based and youth-friendly manner. Adolescents need individualized care during this unique period of growth and development as they transition into healthy, young adults. Our vision is to expand and enhance the quality of clinical services distinct to this population, such as enhancing the care for youth with eating disorders, gynecological and contraceptive care (including long acting reversible contraception), adolescent mental and behavioral concerns, and youth with special health care needs. Consistent with our mission to train future physicians, we strive to deliver an exceptional learning experience for medical students and residents both in the clinical and non-clinical settings. We will also provide a venue for research and quality improvement projects that will help enhance the care we provide our patients.
Maria Demma Cabral, MD, is the chief of the Division of Adolescent Medicine. She received her medical degree from the University of the Philippines Manila and is board-certified in both pediatrics and the subspecialty of adolescent medicine. She completed her Pediatrics residency at St. Joseph's Children's Hospital in New Jersey and Adolescent Medicine fellowship at Miami Children's Hospital in Florida. She enjoys taking care of teens and her training prepared her for helping teens deal with challenging issues as they navigate through this developmental period of independence and experimentation. She has special interest in eating disorders, reproductive health, gynecologic care, youth with special health and mental care needs, and high-risk teens.
Services
The Division of Adolescent Medicine provides an array of specialized services at our Adolescent Medicine practice located on the second floor of WMed's Oakland Drive Campus, 1000 Oakland Drive, Kalamazoo MI 49008; and also at our Pediatric and Adolescent Medicine -- Mall Drive Portage location.