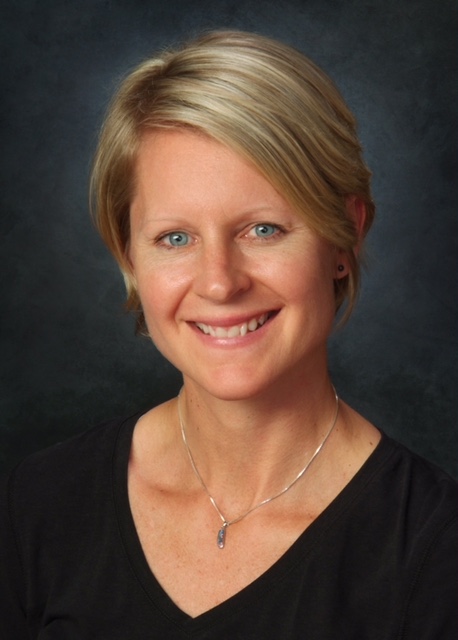 Dr. Anna Hoekstra admits to being a bit of a fixer, a quality she attributes to being the daughter of two social workers.
"They were always in the improvement mode," Dr. Hoekstra said recently of her parents, "so I always strive to do better, serve better, grow bigger. I think that's just part of my DNA."
Those qualities – that mentality – have served Dr. Hoekstra well in her more than nine years at the West Michigan Cancer Center, where she has been division director of Gynecologic Oncology since 2011. In that time, her staff has grown and she has played a direct role in the cancer center's burgeoning relationship with the medical school through her work with students and, soon, the first-ever class of residents from WMed's new Obstetrics and Gynecology residency program.
Now, Dr. Hoekstra says she is excited for what the future holds as she takes on a new role at WMed as chief of the medical school's new Division of Gynecologic Oncology.
"It's been a long-term goal of the cancer center to grow our relationship with the medical school and this is one more step in that direction. We want to continue to build an intertwined medical community with a growing academic interest," Dr. Hoekstra said. "This is a step toward establishing the type of practice that I've always seen as my goal, what I want Gynecologic Oncology in Kalamazoo to look like."
As she takes on the new role at WMed, Dr. Hoekstra will continue her role at the cancer center and will continue seeing patients there.
Dr. Hoekstra earned her MD degree from Rush Medical College in Chicago in 2002 and, prior to that, she earned her master's degree in Public Health from the School of Public Health at the University of Illinois at Chicago.
After medical school, she completed her residency in Obstetrics and Gynecology at Advocate Illinois Masonic Medical Center in Chicago in 2006. Before beginning her work at the cancer center in 2009, she completed a three-year fellowship in Gynecologic Oncology at Northwestern University.
Coming to the cancer center nine years ago was a return home for Dr. Hoekstra and a chance to be closer to her family. She's a Kalamazoo native and graduated from Kalamazoo Christian High School. Her interest in women's reproductive health spans numerous years and she said she gravitated toward Gynecologic Oncology because it offered "the perfect mix" of patient care and surgical work.
As she takes on leading the medical school's new Division of Gynecologic Oncology, Dr. Hoekstra said she wants to be a part of forming an academic experience for students and residents that rivals that of bigger, more well-established programs. At the cancer center, Dr. Hoekstra said she and her team of physicians perform more than 500 surgical cases per year.
"We want Gyn Oncology to become a cornerstone of the OB/GYN residency and something that will draw high-quality residents to the program in the future," Dr. Hoekstra said. "Additionally, I want us to get to a point where residents are coming here specifically to specialize in Gynecologic Oncology. Our pathology here is amazing even compared to academic institutions in Chicago or Ann Arbor."
Dr. Hoekstra said the growth within the medical school's Department of Obstetrics and Gynecology comes at a crucial time in the U.S. as there is a need for more OB/GYN primary care physicians, as well as physicians specializing in Gynecologic Oncology in rural areas of the country.
"Rural areas and small towns are in huge need," she said. "We need more Gyn Oncologists in these areas to fill all of the gaps around the country.
"Medical education is just one additional area where my department can increase our scope, our influence and our presence. A strong relationship with WMed will improve the quality of care and also improve trainee education," she added. "It's a huge step in maximizing our potential as a medical community. I'm very excited to lead it."