In the Department of Radiology, we provide ample opportunities for student and residents to participate with faculty in research and scholarly activities. We offer experiences that enable discovery and promote creativity. We are committed to pursuing inquiry, disseminating knowledge, and fostering critical thinking that encourages lifelong learning.
Research and Scholarly Activity, 2015-20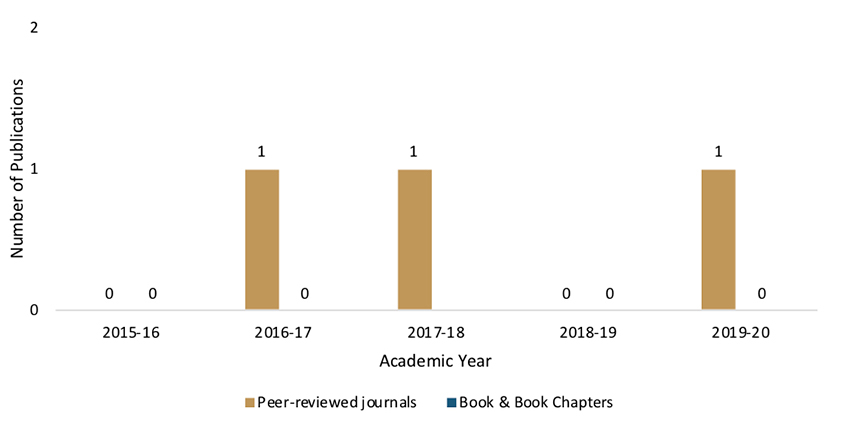 Recent Publications
Holt J., Ward R.C., Prather A., Miller K.D., Schnall M.D., Kuhl C.K., Comstock C.E., Gatsonis C., Newstead G.M., Snyder B.S., Gareen I.F., Bergin J.T., Rahbar H., Sung J.S., Jacobs C., Harvey J.A., Nicholson M.H. Comparison of Abbreviated Breast MRI vs Digital Breast Tomosynthesis for Breast Cancer Detection among Women with Dense Breasts Undergoing Screening JAMA - Journal of the American Medical Association. 2020;323(8):746-756. doi: 10.1001/jama.2020.0572.

Adix M., Kaminsky I.A., Choi I.S. Ophthalmic artery occlusion after Pipeline Embolization Device placement with reconstitution of flow via an endoleak: a report of two cases Journal of neurointerventional surgery. 2017;9(7):686-688. doi: 10.1136/neurintsurg-2016-012782.

Dajani N., Dajani E., Shahwan T. Overview of the preclinical pharmacological properties of Nigella sativa (Black seeds): A complementary drug with historical and clinical significance Journal of Physiology and Pharmacology. 2016;67:801-817.

Blackburn A.K., Volokhina Y.V., Syed H.M., Pham P.H. Two helpful MRI signs for evaluation of posterolateral bundle tears of the anterior cruciate ligament: A pilot study Orthopaedic Journal of Sports Medicine. 2015;3(8) doi: 10.1177/2325967115597641.