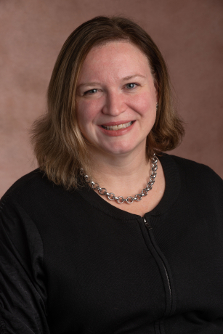 Welcome from the Department Chair
The medical library at WMed is the primary source for biomedical information for our students, residents, faculty, and staff. Together, we provide customized access to electronic resources that directly support medical education, clinical care, research, and service.
Our librarians support the WMed community by:
Assistance complying with the NIH Public Access Policy
Assistance with accessing any library resources
Co-author on the literature search methodology section for manuscripts for scholarly publication
Course assignments, grand rounds, morning reports, and journal clubs
Creating online tutorials and research guides for information resources
Expert search, retrieval, and critical analysis of literature
Guidance integrating library resources into course assignments and clinical practice
Health literacy 
Instruction
Mobile application support for library resources
Obtaining non-subscribed-to material
Publication support
Reference management support
Wellness events hosted in the Information Commons
Our Services and Space
WMed's medical school librarians are located in the Information Commons at the W.E. Upjohn M.D. Campus in downtown Kalamazoo and by appointment in the Victor A. Berglund, M.D. Medical Library at the Oakland Drive Campus. Our librarians also meet and provide information consults with WMed-employed faculty and residents at other WMed locations, the Family Health Center, and Ascension Borgess Hospital and Bronson Methodist Hospital by appointment.
The Information Commons at the Upjohn Campus features individual and group study areas, reading spaces, access to computer equipment and printing, as well as a reference area for information consultations with a medical librarian. We welcome all WMed community faculty, employees, and currently enrolled students to access our space and resources. All of our resources are remotely accessible to community faculty, employees, and currently enrolled students with a WMed network login and password. Additionally, databases, journals, and books can be accessed through libguides.