WMed's Department of the Medical Library provides ample opportunities for student and residents to participate with faculty in research and scholarly activities. Together, we offer experiences that enable discovery and promote creativity. As a department we are committed to pursuing inquiry, disseminating knowledge, and fostering critical thinking that encourages lifelong learning.
Research and Scholarly Activity, 2016-21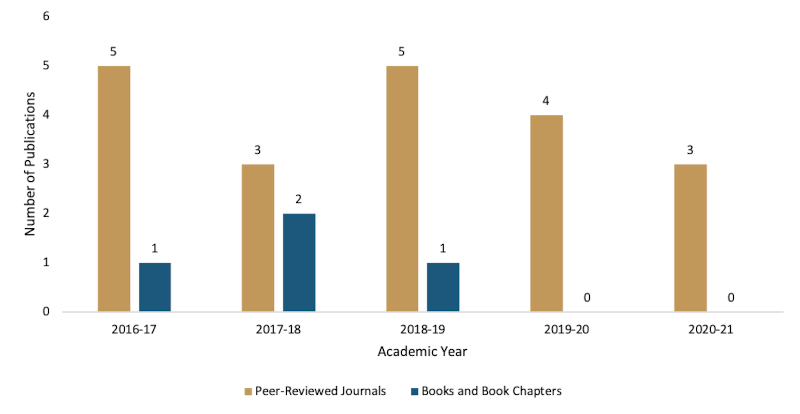 Recent Publications
Lorbeer E.R. Digital Accommodations for Students Living with Print Disabilities: A Literature Review Medical Reference Services Quarterly. 2020;39:139-152.

Neelakantan M., Ryali B., Cabral M.D., Harris A., McCarroll J., Patel D.R. Academic performance following sport-related concussions in children and adolescents: A scoping review International Journal of Environmental Research and Public Health. 2020;17:1-12.

Dexter N., Muellenbach J.M., Lorbeer E.R., Rand D., Wilcox M.E., Long B.A. Building new twenty-first century medical school libraries from the ground up: Challenges, experiences, and lessons learned Journal of the Medical Library Association. 2019;107:6-15.

Nicholson J., Spak J.M., Kovar-Gough I., Lorbeer E.R., Adams N.E. Entrustable professional activity 7: Opportunities to collaborate on evidence-based medicine teaching and assessment of medical students BMC Medical Education. 2019;19

Lorbeer E.R. , Costello, J.A. Putting Together a Collection to Support a New Medical School Rowman & Littlefield Publishing Group. 2017; Health Sciences Collection Management for the 21st Century.

Pattison K., Heyman A., Barlow J., Barrow K. Patient Perceptions of Sitting Versus Standing for Nurse Leader Rounding Journal of Nursing Care Quality. 2017;32:1-5.

Dexter, Nadine Liaison Committee on Medical Education Requirements and the "Born Digital" Library. . 2016;55:8.