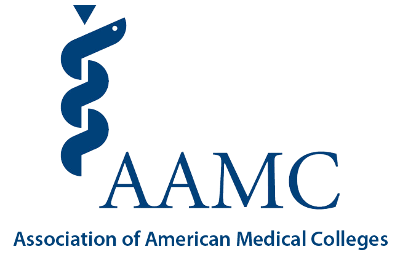 When they graduated in May, students in the inaugural MD Class of 2018 departed WMed satisfied with the quality of the education they received at the medical school and confident in their clinical skills as they prepared for residency training.
That's according to the results of the Annual Medical School Graduation Questionnaire (GQ) released recently by the Association of American Medical Colleges (AAMC). A total of 40 students (83 percent) from WMed's Class of 2018 participated in the GQ.
"It was really exciting to receive and to review our very first graduate questionnaire," said Michael Busha, MD, MBA, associate dean for Educational Affairs. "It was encouraging to see that on the high level questions with regard to the quality of their education, satisfaction with their education and preparation for residency training that students were pleased with what they received during their medical school education and proud of their faculty and their school.
"The graduate questionnaire also provided us with a deeper level of granularity for us to take feedback from our inaugural class to continue quality improvement throughout our curriculum where that is needed," Dr. Busha added.
Since 1978, the GQ has been administered to all graduates of LCME-accredited U.S. MD-granting medical schools.  The survey generates data on students' satisfaction with their educational program's ability to prepare them for residency and their career and specialty plans. Since its inception, the GQ has been a tool used by medical schools, faculty, students, researchers, and the LCME for benchmarking and improving medical education.
The 2018 GQ was open to students from February 14, 2018 through June 8, 2018, and reflected the responses of 16,223 graduates of the 141 U.S. medical schools that graduated students in the 2017-2018 academic year. According to the AAMC Student Records System (SRS) as of July 9, 2018, the 16,223 respondents represented 83 percent of the 19,537 medical students who graduated from July 1, 2017 through June 30, 2018.
In several areas measured by the GQ, WMed met or exceeded the national results. Highlights from the data include: 
Student perspectives on the quality of medical education obtained
% of graduates who either agree or strongly agree
 
WMed
All Schools
I am satisfied with the quality of my medical education
93%
89%
Required clinical experiences integrated basic science content
95%
81%
I am confident I acquired the clinical skills required to begin residency
95%
91%
I have a fundamental understanding of the issues in the social sciences of medicine (e.g., ethics, humanism, professionalism, organization and structure of the health care system)
100%
94%
My medical school has done a good job of fostering and nurturing my development as a future physician
92%
92%
How well did your study of the following sciences basic to medicine prepare you for clinical clerkships and electives?
% of graduates who answered good or excellent
 
WMed
All Schools
Pathology
95%
85%
Pharmacology
93%
76%
Physiology
98%
90%
| Rate the quality of your educational experiences in the following clerkships | % of graduates who answered good or excellent |   |
| --- | --- | --- |
|   | WMed | All Schools |
| Emergency Medicine | 94% | 88% |
| Obstetrics/Gynecology/Women's Health | 88% | 79% |
| Pediatrics | 100% | 87% |

While the overall results for the GQ were positive, the survey data also identified some areas for improvement. Among them, students reported opportunities for improvement in tutoring resources, faculty advising and mentoring, and financial aid and debt management. Additionally, the survey data identified opportunities for improvement in student wellness programs, as well as in student health, health insurance and mental health services. 
Dr. Busha said that many of the areas where opportunities for improvement were identified have received significant attention and resources based on quality improvement plans from internal data surveys. Continued monitoring of internal and external benchmarked data along with quality improvement actions will allow WMed to continue to mature and strive for excellence in medical education, he said.