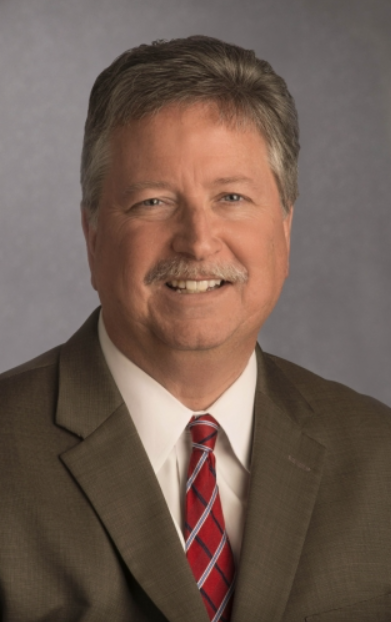 During a career as a fundraising executive in healthcare and medical education that has spanned more than 30 years, Doug Czajkowski says his success and the relationships he's built along the way are all part of his commitment to never stop learning, his ability to be a good listener, gather and dissect information, and form a plan of action.
All of those attributes were at play when, as president of the Mount Clemens General Hospital Foundation, he led the hospital's first-ever capital campaign, a four-year effort that concluded in 2005 and outpaced its $15 million goal by $3 million. The money helped fund the construction of a new cancer center and auditorium for medical education.
Later, during his tenure as chief development officer at Wayne State University School of Medicine, the institution was able to raise $160 million, far exceeding a goal of $115 million, as part of the university's $500 million capital campaign.
Now, Czajkowski says he's ready to build on his achievements " and replicate his past success " as the associate dean for Development at Western Michigan University Homer Stryker M.D. School of Medicine.
"I think this institution is positioned so well for growth," Czajkowski said of WMed. "It's the right time for me to come in here and begin building the apparatus to support that process. There really is a sense of community and I think that's where a medical school can thrive.
"At this point in my career, I see this as a place that we can grow and leave a legacy."
Czajkowski, 56, is a lifelong Michigander and an alumnus of Saginaw Valley State University where he earned a degree in communications and journalism. In 2003, he earned his master's degree in Philanthropy Management from Indiana University.
He and his wife, Pam, have been married for 23 years and they have an 18-year-old son who is a freshman and a member of the baseball team at Grinnell College in Grinnell, Iowa.
Czajkowski, who's first day on the job was January 3, came to WMed after spending 11 years at Wayne State University, a stint during which he held several executive roles in development and business development for the medical school and the WSU Physician Group, the medical school's clinical practice arm.
In making the decision to come to WMed, Czajkowski said he was struck by the "incredible generosity of the community and the value they see in having a top-flight medical school," as well as the stability provided by the medical school's collaboration with WMU, Borgess Health, and Bronson Healthcare.
Czajkowski said the transformative $100 million gift in 2011 that served as the foundation funding for WMed allowed leaders here, including Founding Dean Dr. Hal B. Jenson, the flexibility to manage the development of a new medical school with sophistication.
"I think my job now is to take that solid foundation and grow it," Czajkowski said. "You want to be at a place that has a strong fundraising base and stability of leadership and we definitely have that here."
Now that he's at WMed, Czajkowski said he and Al Shifflett III, engagement manager for the medical school's Office of Development, will set about building a plan and a portfolio to grow the medical school's endowment to $250 million, an amount that will set the stage for the fund to live in perpetuity.
To do that, Czajkowski said he wants to build upon "the amazing relationships"that have already been formed between the medical school and the Kalamazoo community. He said he also wants to be in regular contact with the "elite leaders in the business community"who helped make the medical school a reality to build a sense of urgency around growing the endowment to ensure that medical education, research, and patient care continue to thrive at the institution.
Another key component to these efforts, Czajkowski said, will be a partnership with WMU, and their relationships to grow the donor base and support for WMed throughout the state and other areas of the country.
"The keyword is collaboration," Czajkowski said. "We have to build relationships and grow the array of opportunity. We're going to use our resources wisely and use our time wisely."
In addition to those more immediate targets, Czajkowski said he will be part of an effort that is likely to have a more long-term impact on fundraising through the introduction of philanthropy into the medical school curriculum as a way to educate students about the spirit of giving back to the institution.
"Ten, 15 or 20 years from now, those (students) are going to be the people that bring those leadership gifts," he said.
As his tenure at WMed begins, Czajkowski is well equipped to take on - and embrace - the challenge before him. At all of his previous posts, success has been a hallmark.
He spent 17 years at Mount Clemens General Hospital, now McLaren Macomb, a 288-bed tertiary care hospital that serves residents in Macomb County and southern St. Clair County. He left there in 2005 as president of the hospital's foundation, but not before personally securing three $1 million gifts and four gifts between $250,000 and $500,000, which were amounts that had never before been achieved through the hospital's fundraising efforts.
When he arrived at Wayne State University in 2005 as senior director of development and alumni relations for the School of Law, Czajkowski found himself charged with raising $30 million for the law school and $25 million for the schools of nursing and pharmacy over a period of five years.
In his first month on the job, he secured a $3 million gift for the Damon J. Keith Center for Civil Rights, a $9.5 million addition to WSU's law school.
Then, in 2006, Czajkowski became chief development officer for WSU's medical school. At the time he took on the role, Czajkowski said the institution was in the middle of a capital campaign and behind on its goal.
Faced with the challenge, Czajkowski said he and development staff at the medical school traveled around the country to raise money and were able to end the capital campaign in 2008 with more than $160 million raised, well ahead of the $115 million goal. During his tenure, he also personally secured a $10.5 million naming gift.
Now, at WMed, Czajkowski said he is excited to get to work and is thankful to be a part of what he says is a high-caliber team built by Dr. Jenson.
"I appreciate the dean showing the confidence in me,"Czajkowski said. "I thank him for giving me the opportunity and having the belief in me that I'm the right guy at the right time to lead his team. This kind of work isn't easy but it's very rewarding when it's done well."