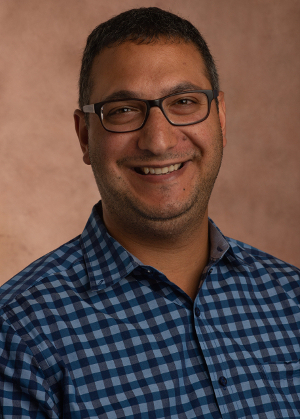 As a surgeon, it didn't take Dr. Alain Elian long to see the impact robotics could have on his chosen field of medicine.
He has watched firsthand as his patients in Kalamazoo recovering from abdominal wall reconstruction or procedures to remove a large hernia have been able to go home in one to two days with little pain thanks to the minimally invasive techniques he uses in the operating room with the help of the Da Vinci Si and and Da Vinci Xi robots.
Previously, he said surgeries of that magnitude were more invasive, resulting in increased pain and risk of infection, as well as hospital stays that stretched five to seven days.
"To me, that is earth shattering," said Dr. Elian, who serves as director of Minimally Invasive and Robotics Surgery at Ascension Borgess Hospital and is a clinical assistant professor in the medical school's Department of Surgery. "This is something that is a paradigm shift and to see the impact of a reduction of three to five nights in the hospital with less pain and less complications is amazing."
Given those experiences, Dr. Elian said he has been excited to lead the crafting of a robotics surgery curriculum for WMed's General Surgery Residency Program. Once the curriculum is fully implemented, Dr. Elian said surgeons who train in Kalamazoo will have the opportunity to become certified in robotics.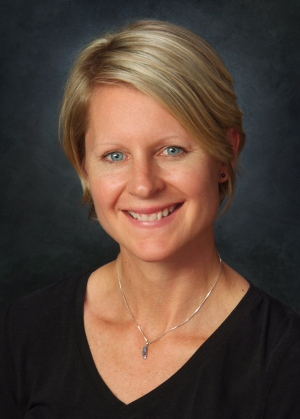 "It's becoming more and more popular and we're placing ourselves at the forefront of things here in Kalamazoo and the medical school should be proud of that," said Dr. Elian, who graduated from the General Surgery residency in Kalamazoo in 2014. He completed a one-year bariatric and minimally invasive surgery fellowship at the University of Wisconsin before returning to Kalamazoo in 2015.
Dr. Elian said his interest in robotics began when he was a chief resident in Kalamazoo and he built upon that with his time as a fellow along with the completion of several robotics courses, labs and observation time. From 2016 up until mid-2018, he completed more than 100 surgeries using the Da Vinci Si robot. This technology has been available in the operating rooms at both Ascension Borgess Hospital and Bronson Methodist Hospital for years.
Since December, when the new Da Vinci Xi robot became available at Ascension Borgess Hospital, Dr. Elian said he has completed close to 20 surgeries using the newer robot.
"It streamlines surgeries," Dr. Elian said of the Da Vinci Xi robot. "It makes movements less cumbersome and easier on the team by allowing us to easily reach different quadrants of the abdominal cavity or other parts of the body, and it provides better visualization."
Dr. Elian said the new Da Vinci Xi also offers more advanced stapling techniques and different instrumentation. More importantly, he said the Xi features a dual console for doctors, an important tool that will improve the teaching of resident physicians who will be trained extensively on the robot.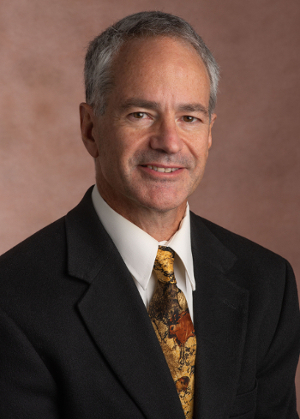 "The robot can maneuver in such angles that surgeons cannot duplicate," Dr. Elian said. "It can articulate instruments at a joint in ways that are impossible for human beings to do and turn at angles that the human wrist cannot. I think we owe it to the future generations to be teaching this because our residents might one day be using the robot on us. If, God forbid, I need surgery, I don't want a long recovery and big incisions."
Drs. Anna Hoekstra and Robert Sawyer, chief of the medical school's Division of Gynecologic Oncology and chair of the Department of Surgery, respectively, each said they are excited that the Da Vinci Xi robot is now in Kalamazoo and that resident physicians in WMed's Obstetrics and Gynecology and General Surgery residencies will be able to train on the new technology.
"Robotics has become standard in many residency programs," Dr. Sawyer said. "Robotics training has been available at both hospitals and with this added technology that Borgess has obtained, we will see additional benefits for both patient care and resident training."
Dr. Hoekstra said the new dual console will allow for instruction and training of residents that is safer for patients, as the surgeon can at any time resume immediate primary control of the instruments. It will also save time in the operating room as the trainer and trainee can work together simultaneously without interruption. Having the Da Vinci Xi in Kalamazoo will allow the most complex robotic surgery to stay in town instead of being referred out to centers with this newest technology.
"Robotics training has been available for medical students for years in Kalamazoo," Dr. Hoekstra said. "But now our General Surgery and new Ob/Gyn residents will also be able to take advantage of it safely and efficiently."