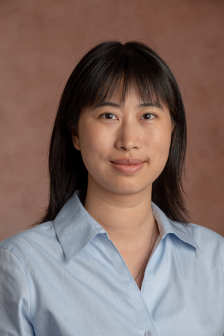 Dr. Zhang is an Assistant Professor of Biomedical Sciences in the Center for Immunobiology at WMed. Dr. Zhang obtained her MD degree in 2008 at Capital Medical University in China. She received her PhD degree in 2013 at the Georgia Institute of Technology in USA, with research focused on genome instability caused by unstable DNA repeats. She further pursued postdoctoral training with Dr. Frederick Alt at Boston Children's Hospital and Harvard Medical School from 2013-2018, with research focused on early B cell development. Dr. Zhang was a fellow of the Leukemia & Lymphoma Society from 2014-2017 and is a special fellow of the Leukemia & Lymphoma Society from 2017-2019. 
Research Interests
Antibody diversification, Genome instability, 3D genome architecture
We are seeking highly-motivated research assistants/associates to join Dr. Yu Zhang's lab! If you are interested, please send your cover letter, CV and contact info for three references to yu.zhang@med.wmich.edu. For more information about these opportunities, check out the medical school's latest job opportunities.
Research Focus
The numerous antibodies in our body are generated through a process called antibody diversification and play a pivotal role in protecting us from infectious diseases and cancer. Conversely, abnormal antibody diversification underlies diseases ranging from immunodeficiency to autoimmunity and contributes to oncogenic translocations in various leukemias and lymphomas. Therefore, understanding antibody diversification can provide fundamental mechanistic insights for these diseases and fulfill the knowledge gap that is critical for therapeutic target design for lymphoid cancers. Zhang lab's research focuses on identifying key mechanisms that promote antibody diversification and suppress associated oncogenic lesions in B lymphocytes with various state of art approaches, including CRISPR/Cas9 mediated genome engineering and various next generation sequencing techniques.
Recent Publications
Our laboratory group is committed to pursuing inquiry, disseminating knowledge, and fostering critical thinking that encourages lifelong learning. Take a look at a comprehensive listing of Dr. Zhang's most recent publications.