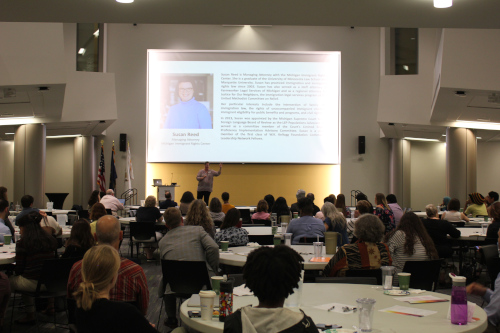 The second annual Health Equity Summit brought more than 100 people to WMed Aug. 17 to learn about how racism impacts health equity and outcomes. 
"The whole idea of it is bringing awareness of health equity, what does it look like, what programs are available, what are we doing about it, what can be done," Dr. Cheryl Dickson, the medical school's associate dean for Health Equity and Community Affairs, said of the summit.
The summit is a partnership between WMed students and WMed's department of Health Equity and Community Affairs. It is a product of a health equity elective called Systemic Evaluation of Health Inequities, which WMed offers to first- and second-year students in partnership with Eliminating Racism and Creating/Celebrating Equity (ERACCE). In the course, students have in-depth and active learning on anti-racism training, microaggressions, implicit bias and social determinants of health.
"It's nice to have the event here at our school," said Gina Bravata, who created the summit in 2018 with fellow student Ryan D'Mello in 2018. "In a number of discussions we have on campus from the health equity elective and the summit, it feels like the school could be a hub for health equity. We hope that's the environment we're creating on campus, the culture.
"It seems like this could be a place for that, that it could be one of those things that's special about WMed."
The day began with speakers talking about historical racism in Kalamazoo. Matt Smith of the Kalamazoo Public Library presented on Redlining in Kalamazoo. Susan Reed, a lawyer from the Michigan Immigrant Rights Center, presented on Immigrant Healthcare, and Don Roberts, a lawyer with Legal Aid of West Michigan, presented on Medical-Legal Partnerships.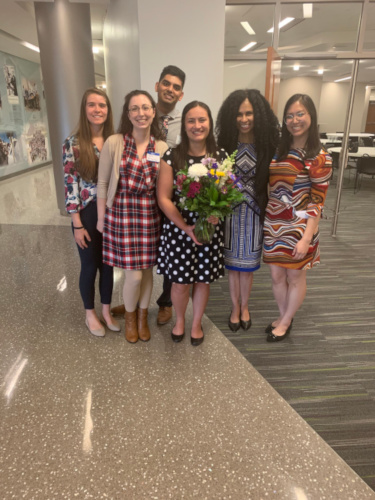 Following the presentations, a panel discussion was held titled, "Insights from Leaders on Next Steps to Make a Difference. The panel, titled "Insights from Leaders on Next Steps to Make a Difference," included Smith, Roberts, Dr. Dickson, Co-Director of ERACCE Fernando Ospina and Beth Washington, Vice President of Community Health, Equity & Inclusion for Bronson Healthcare.
The summit also included oral and poster presentations from medical students across the state and table discussions. Students who organized the event purchased food from local businesses to support the Kalamazoo economy and provided guests with reusable tumblers for water to minimize single-use plastic waste.
In its second year, the summit took a look at health equity through a historic lens for a reason.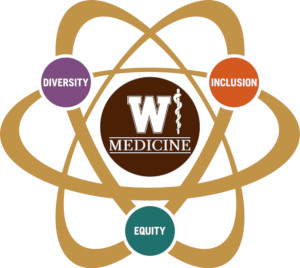 "We can't know where we're going if we can't understand why we are where we are presently," said Marine Bolliet, who organized the summit with a planning committee of students. "The issues that we were talking about in the summit are things that are systemic in nature, things that have started that way and have continued to be propagated or reinforced by systemic racism and decisions, so that was very intentional to have that historical aspect this year."
Bolliet said it was rewarding to help organize an event where people were learning about the community and how it could be improved. 
"I am really proud of all of the students who were involved in planning it and Ryan and Gina in starting this summit and for bringing to WMed something that really needed to be brought," Boillet said. "I look forward to seeing what future students and future leaders of this event bring together."
Dr. Dickson said she wants people to walk away from the summit having learned something and thinking about how they will apply it to the work they do and how it will change what they do and how they collaborate.
Dr. Dickson said the second annual summit allowed students to take a deeper dive into specific historical content. 
"I see it continuing to grow to reach more outside people and to reach our people and to continue to grow in the level of depth we go into with equity," Dr. Dickson said.