The MVCA and the Beginning of a Beautiful Friendship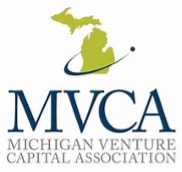 You've been to pitch events before, right? You know, those events in which companies stand before investors and explain their business opportunities. The WMed Innovation Center already offers such an event quarterly—Kalamazoo Venture Tuesday. But what if that concept was reversed? What if investors stood before entrepreneurs and explained what they are looking for in investment opportunities? Sandra Cochrane, assistant dean of the WMed Innovation Center, thought it would look like something that she called Turn the Tables.
Not being a venture capitalist, Sandra wasn't sure if anyone would be interested in presenting in such a way. That's where the Michigan Venture Capital Association (MVCA) came in. Sandra reached out to Ara Topouzian, the Executive Director of the MVCA, who thought it sounded like a great idea. Launched in March 2021, the Turn the Tables event series is a collaborative effort between the WMed Innovation Center/Kalamazoo SmartZone and the MVCA.

"I frequently talk with company leaders and entrepreneurs who want to raise investment capital but they don't know where to start," says Sandra. "Turn the Tables is a low-key, educational event that allows them to learn about the investment process and understand how investors make decision."
Turn the Tables is a virtual one-hour reverse pitch series that takes place three times a year. The purpose of the event series is to educate entrepreneurs and entrepreneurial ecosystem service providers about the various funding organizations around the state. Each event features 15-minute presentations from representatives of three venture capital firms/angel groups. The representatives talk about their firms/groups and what they look for in investment opportunities (industry, round, geography, etc.). Each presentation is followed by a 5-minute Q&A session during which the audience can learn more about the investment process.
For the WMed Innovation Center, Turn the Tables is a fun, fresh way to help entrepreneurs and entrepreneurial service providers across the state of MI understand investment capital and how it works. Being able to hear first-hand from actual investors about what they look for in investment opportunities is of great interest to entrepreneurs and service providers across the state.
For the MVCA, this event series is an opportunity for its members to connect with the broader entrepreneurial ecosystem and tell their story. Each presenting member is able to convey information about their group that they want entrepreneurs and the people who work with them to know.  Additionally, this event series is a fine way to promote the MVCA Landscape Guide, an amazing state-wide resource.
Ara says, "Whenever we can assist entrepreneurs in getting connected to our investor members for the purpose of education and create a better pitch for potential fundraising down the road, we are interested. I applaud the WMed Innovation Center for the creation of this pitch event and inviting us to be part of it."

The three venture capitalist who present at each meeting are recruited from the rolls of MVCA members. The support of the MVCA in making introductions is invaluable. Because of this wonderful partnership and this innovative new event, investors and entrepreneurs are coming together in new ways. This collaborative relationship between the WMed Innovation Center and the MVCA seems destined to remain strong as time goes by.

To learn more about the Michigan Venture Capital Association, visit https://michiganvca.org/.