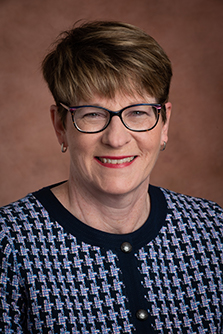 As a medical school, WMed exists to educate learners, serve patients in our community, and create new knowledge that makes a difference in the world. Nothing is more important than preserving our mission. Our daily actions and decisions are in service to this mission. 
These are extraordinary circumstances and challenging times that none of us have seen before. COVID-19 has profoundly touched every aspect of our lives; however, I am proud that WMed has shown an incredible amount of resilience to meet pressing needs despite a great deal of ambiguity. The willingness of our medical students to contribute wherever possible has been remarkable. The unwavering dedication of our frontline medical professionals to deliver the highest quality patient care in our WMed Health clinics and affiliate hospitals has been inspiring. The active work of our faculty in medical research is innovative and groundbreaking. The collaborations of our students, resident physicians, faculty, and staff, with the community showcases the true spirit of WMed. 
At WMed, we have an unyielding commitment to lifelong learning, patient care, and discovery.  This year proved no different. Through it all, the safety and well-being of WMed and the Southwest Michigan community that we serve remains our top priority as the pandemic crisis continues. What we know to be true is that philanthropic partnerships enhance our power to do good. Your spirit of philanthropy is inspirational and we are grateful to have you as colleagues, advocates, and philanthropic partners.
I am pleased to share the progress that has been made thanks to the generosity of our philanthropic partners during the 2019-20 fiscal year. Donations to support the mission of the medical school totaled $2,710,070. This outpouring of support for our mission, in the face of unprecedented financial challenges, is truly extraordinary. WMed is committed to ensuring all gifts are used to sustain our mission to deliver an exceptional medical education for our learners, best-in-class patient care, cutting edge medical research, and life changing service to our community.
I thank you for your commitment to, and support for, WMed. Together we succeed.
Sincerely,
Paula M. Termuhlen, MD
The Hal B. Jenson MD Dean
2019-20 Philanthropy Impact Report
We are very pleased to share with you the progress that has been made due to the generosity of our philanthropic partners. The 2019-20 Philanthropy Impact Report shows tangible evidence of gifts put to good use and returning value to our community and the educational community at-large.