WMed celebrated its first 10 years of accomplishments and the retirement of Founding Dean Dr. Hal B. Jenson at its live virtual gala, WMed Live: A First Decade Celebration, on Thursday, May 27, 2021, from 3:30 to 5:00 p.m. The community was invited to this live, virtual event featuring special guests, national celebrities, internationally recognized medical professionals, talented regional artists, and keynote speeches from Kalamazoo business, civic, and philanthropic leaders. The community was also presented with special messages from the Association of American Medical Colleges President Dr. David J. Skorton, American saxophonist Kenny G, acclaimed TV host Tom Bergeron, and Grammy award-winning singers and songwriters Ne-Yo and Paula Abdul.
Registrants of WMed Live had the opportunity to write a congratulatory message to Dr. Jenson in honor of his legacy of leadership on the occasion of his retirement and make a gift to The WMed Next Decade Fund to support the mission of the medical school.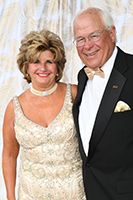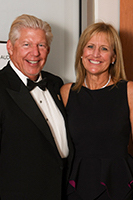 Event Co-Chairs and Hosts 
At WMed, we proudly recognize Kalamazoo philanthropists and medical school benefactors Ronda E. Stryker and William D. Johnston along with William U. Parfet and Barbara A. Parfet who were co-chairs and hosts for this historic event. We thank them for their leadership in chairing this special anniversary event.
The Details
Event Program